'mograSIS '
The range of products is a full featured student management solutions / system. All information of a student right from enrollment all the way thru graduation. Every single transaction in the form of attendance, grade book, report card, discipline, billing and transcript is recorded and maintained over multiple years.
Functionalities available:
Student and Staff Demographics
Report Cards
Parent Portal- parents have access to data in real time and can see multiple student in a household in different schools. Available in for downloads for IOS, Android devices
Student Portal – students see real time data posted by teacher, including grades, assignments, attendance
Gradebook – online teacher gradebook that feeds into the student and parent portal
Health Records – capture student's immunization and allergies and any special medical conditions including nurse visits
Attendance – easy to use attendance features for teachers
School Calendars – role based calendar that lets you enter schools days and holidays and events and can be targeted to a specific audience or a school
Google Maps Integration – automatic Google maps integration with every valid street address entered for a student
Special Education Functionality – track goals and progresses for students with special needs or attention.
Other services offered as a part of School Transformation program includes the functionalities like:
Data migration from existing system
Teacher Lesson Plans – teachers can attach lesson plans to calendars to let parents view the topics that will be covered in class
Discipline – record disciplinary actions and have it part of student's permanent record
Collaboration and communication tools for teachers and admins
Library Services – ability to keep track of books, media and equipment.
Student Billing – tracks billing transactions for students and let's parents/guardians pay on-line
State Reporting – upload reporting data to the State's Education system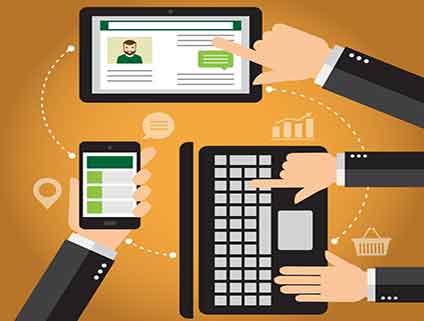 FEATURES TAB
Automate student marketing, recruitment process and application management The module allow your staff to easily capture—and manage—thousands of inquiries and communications from prospective students. It has filters to manage siblings, staff and management quota prioirities
Select the applicants that are the best fit for your school. Chosen by Grades, Gender Ratio, Sibling, Staff and Mgmt quota, our solution streamlines complex, multi-step admissions processes. From application to decision
Streamline and automate entire admission process of your school. It facilitates the user in managing all admission related activities like student admission, fee collection, seat allocation, cancelling the admission, issue of transfer certificate etc. Assists in supervising all student activities and their performance. Either class-wise/ individual student reports can be generated, with an option to trace a specific name/roll number.
Streamline & strengthen your Fee collection process with online fee payment and automatic reminders. Gives control over fee concerned tasks. Generates accurate and transparent reports of fee management tasks like 'fee collection', 'discount offered', 'due reports' and' paid reports' etc.
Accurately track student attendance & automate your school attendance system
Takes care of all library systems and maintains track record of "books arrived" or "books suggested by the students/teachers". Streamlines librarian tasks with options like "search books" / "book reminders". Enjoy the benefits of world class book cataloguing & referencing integrated with barcode scanners
This user-friendly software allows you to quickly review a student's visit history, screening progress, immunization status and current medications all from a single location. Powerful tools, such as in-depth reporting, Medicaid billing, customized form letters and one-click visit documentation allow you to easily analyze health data and promote communication in ways that have never before been possible
Build your best schedule ever in the shortest amount of time while satisfying your student requests and teacher availability. Scheduling Plus with our Super Deluxe Schedule Builder is the easiest and most reliable scheduling software on the market, offering both simplicity and comprehensive results.